Where great language skills begin
Built on the belief that language should be explored and enjoyed – not just learned – Wordsmith is a whole-school approach to English with reading for pleasure at its core and grammar skills seamlessly woven throughout.
The Wordsmith service is set to inspire teachers and children with its powerful mix of top quality teaching resources, lively and interesting lessons and flexible planning and assessment.
Lively, interactive activities bring grammar and spelling rules to life; while reading and analysing whole novels, poems, and non-fiction texts helps children to see how some of the best writers use language – and to try it out for themselves.
Based on four core pedagogical principles that perfectly complement each of the separate UK curricula - Wordsmith is also packed with support for the harder grammar requirements of the 2014 Primary curriculum in England. See samples tab for some sample questions in Wordsmith.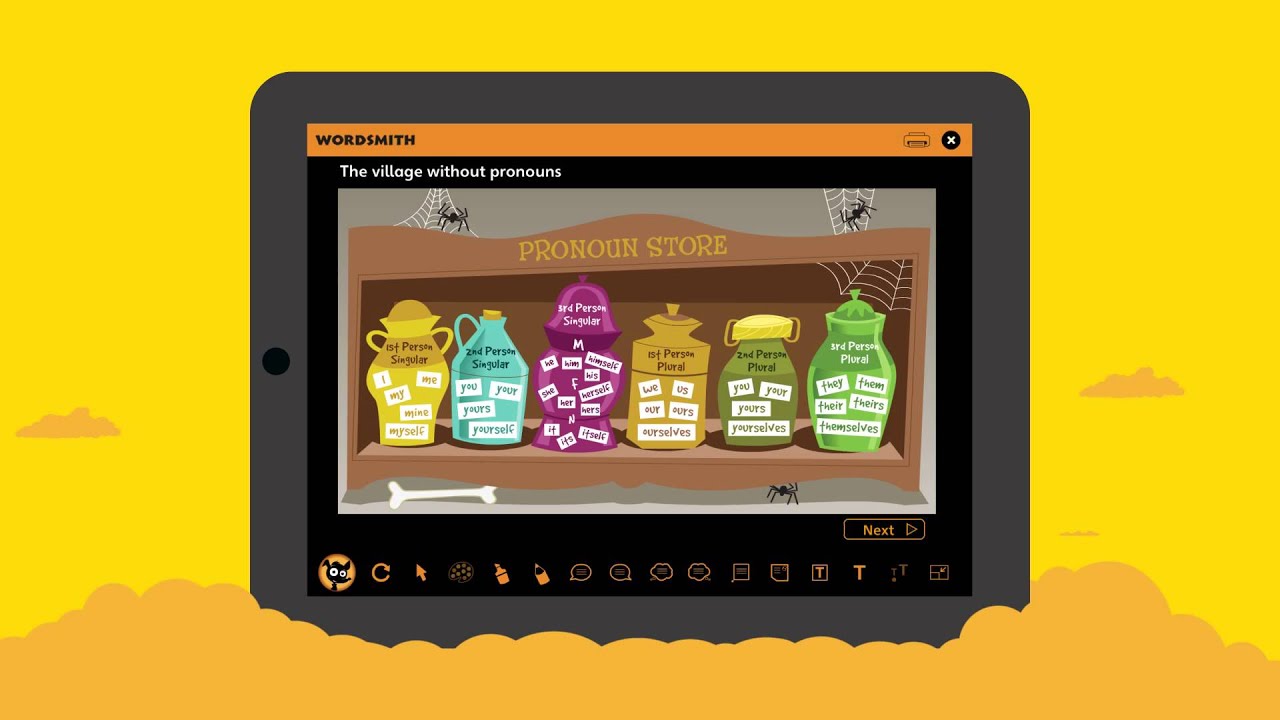 Play
Ottoline and the Yellow Cat
ISBN: 9780435160500
ISBN: 9780435160555
ISBN: 9780435160357
ISBN: 9780435160586
ISBN: 9780435153366
ISBN: 9780435153342
ISBN: 9780435153335
ISBN: 9780435160449
ISBN: 9780435160340
ISBN: 9780435160470
ISBN: 9780435160531
ISBN: 9780435160579
ISBN: 9780435160524
ISBN: 9780435035709
ISBN: 9780435160517
ISBN: 9780435160395
ISBN: 9780435160494
ISBN: 9780435153311
ISBN: 9780435160548
Mary and the Twelve Month
ISBN: 9780435160371
ISBN: 9780435159979
ISBN: 9780435159986
ISBN: 9780435160456
ISBN: 9780435160562
ISBN: 9780435160364
ISBN: 9780435153298
ISBN: 9780435160388